I see the truth of it
Today is First Night of the Prophet and his Bride! This is a Thelemic holiday on the anniversary of the first night Aleister Crowley and Rose Edith Kelly spent together when they were married on August 12, 1903 EV. Yeah. "Even magicians do it"—Cole Porter, probably. There's also a lot more on the calendar for today, in case, you know, you don't want to necessarily think about Crowley gettin' it on! Oops. Made you think about it.
Also there's AI generative art for the week using MidJourney for the prompts "The Hermit tarot card by Max Ernst" and the description of Buer from Goetia.
Plus almanac, new and old memes, zine, updates, quotes, reviews, and more!
And, as always, I worked on various other things on website, blog, and more … Enjoy!
"I am alone: there is no God where I am."—Bernie Sanders, probably
"Behold! these be grave mysteries; for there are also of my friends who be hermits."—II, 24
MidJourney
This week I experimented with generating images using the description of Buer from Goetia. I had previously done a few when I first started doing these, but now I'm working through the list and ended up here again.
(10.) Buer. – The Tenth Spirit is Buer, a Great President. He appeareth in Sagittary, and that is his shape when the Sun is there. He teaches Philosophy, both Moral and Natural, and the Logic Art, and also the Virtues of all Herbs and Plants. He healeth all distempers in man, and giveth good Familiars. He governeth 50 Legions of Spirits, and his Character of obedience is this, which thou must wear when thou callest him forth unto appearance.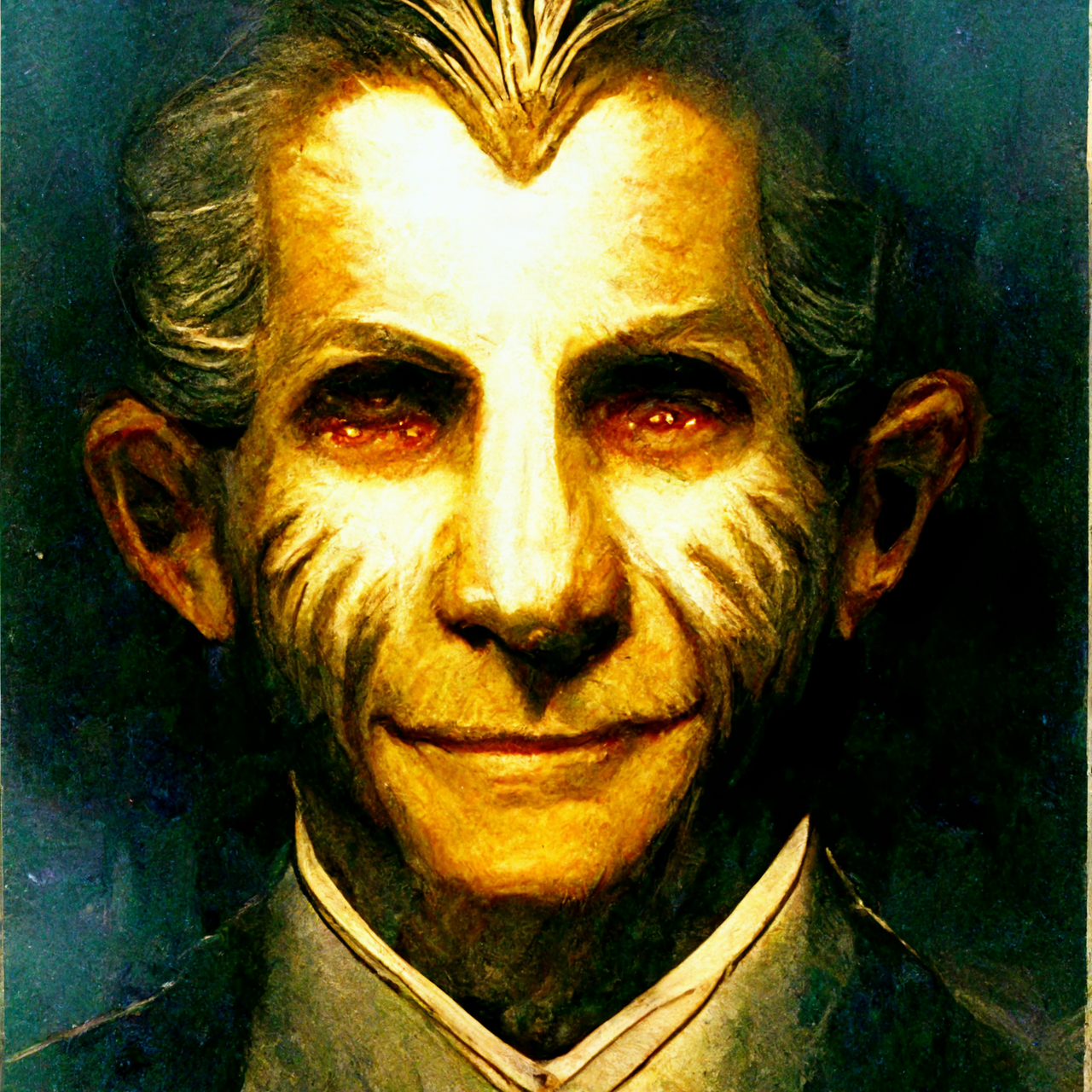 And then I asked for "The Hermit tarot card by Max Ernst".
Then, when I was done, added these new images to the entry for Buer and created a new entry for The Hermit in Hermeneuticon.
Almanac
Here's upcoming calendar and astronomical events, plus the daily Thelemic Tephilah practice for the coming week, August 12–August 19.
Calendar
Follow Calendar on the web, email, rss, and in the 'verse. And, if you have a current or upcoming event to share, add it to the Hermetic Library Calendar!
Astronomical
Full moon, August 12 (Supermoon)
Perseids Meteor Shower, August 12–13 (peak)
Saturn at Opposition, August 14 (closest approach to Earth and fully illuminated by Sun)
Moon appears very close to Jupiter, before sunrise August 14 (try even binoculars to see Jupiter's largest moons!)
Third quarter moon, August 18
Moon appears close above Mars and near Pleiades, before daybreak August 19
Thelemic Tephilah
Follow Thelemic Tephilah on the web, rss, and in the 'verse.
Zine
Follow Zine on the web, email, rss, and in the 'verse. And, if you something you've created to share, send it in to the Hermetic Library Zine!
Things to check out at Hermetic Library
And on the blog
Following Arwen silencing bad takes…
Witch-King of Angmar: I, for one, would like to hear what Aragorn has to say.
Éowyn claps back: I need hear no bad takes from men!
*stab*