Goodbye Library Cat Mars Hypotenuse Pteropus!
This week I said goodbye to Library Cat Mars as she passed away. Egads. Along with (her mother? sister?) Beesknees, who passed early last year; and Ereshkigal also unexpectedly passing earlier this year, it's been an awful lot of loss and heartache to handle at the library lately, tbh. It's a bit hard to write about it without having to take a break, you know?
In other news, I also had an outage this week that took me offline for most of a day, which was a bummer; but, I did laundry, read, sipped on a smoothie, and cuddled library cats. That was fine. More of that. Maybe not the laundry part, per se. Almost sad to get the Internet back, but needs must!
Plus, almanac, propaganda, a sort of meme thing, calendar, zine, updates, quotes, reviews, and more!
And, as always, I worked on various other things on website, blog, and more … Enjoy!
Mars Hypotenuse Pteropus
Goodbye Library Cat Mars Hypotenuse Pteropus! After hardship, and, frankly, horror, before we met in 2016; she became a sweet (and yet still annoying!) snuggle bug. Please help me send her on her way by having her in your kind thoughts for a while.
She had been abused, abandoned and left to starve when she came into my life.
I tried to gave her the best I was able in the last years of her life, safe and warm and fed and loved.
She would often rush to try and claim a spot near or on me where she could hold on to my arm and rest her head on my hand. I had nicknamed her squeaker because she made a funny squeaking noise any time I picked her up. She would sometimes wake up a bit confused and yell out thinking she'd been abandoned again, and I would always rush to assure her that was merely a different lifetime and she was home now.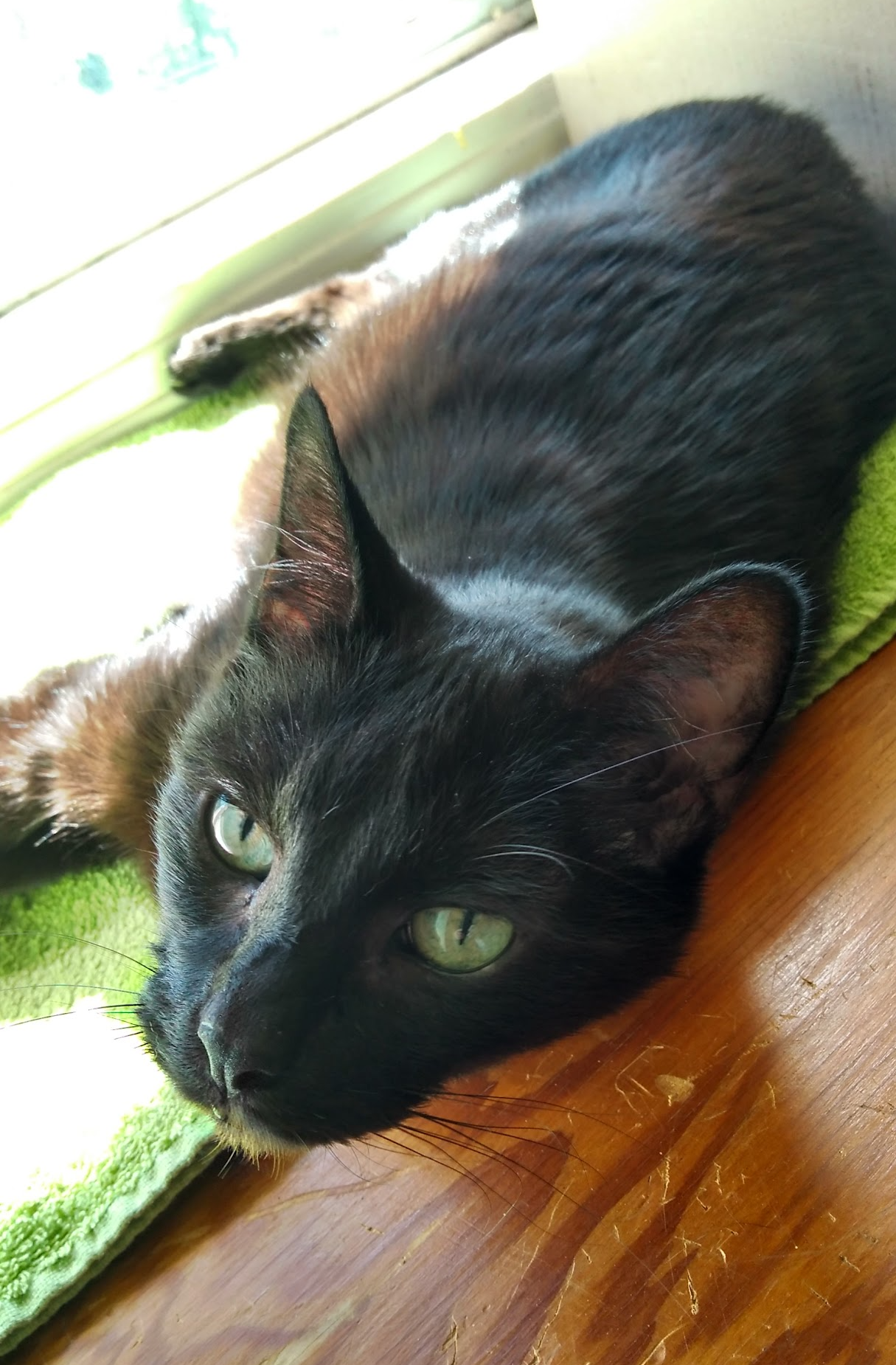 I have no idea how old she was. She was an adult when we met. But, whatever age, she started to show it, and slow down; and recently started feeling ill. I've been nursing her and made her as comfortable as I could, and in the end I held her in my arms as she passed.
Followers in the 'verse
Whilst the growth has definitely slowed down, the follower count over on the main library social in the 'verse has passed 412 …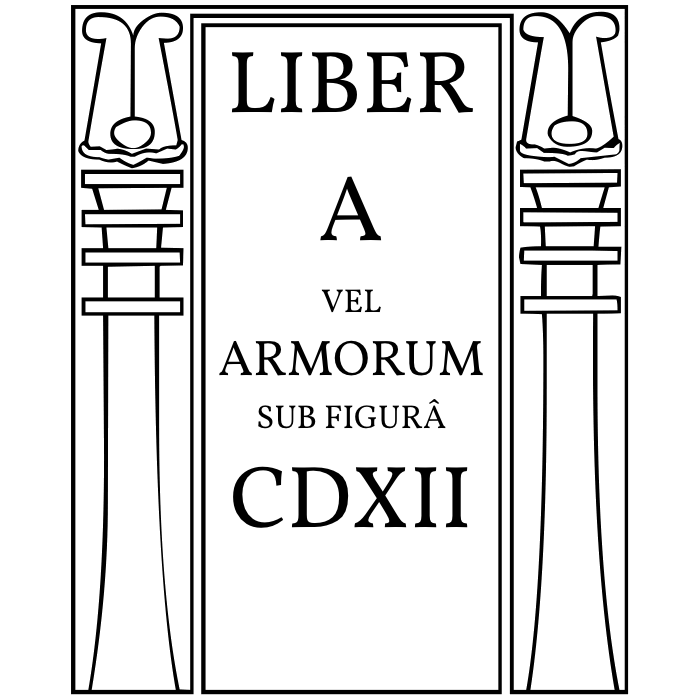 … and 418 …
"Being of the Angels of the 30 Aethyrs THE VISION AND THE VOICE With COMMENTARY by THE MASTER THERION"—LIBER XXX AERUM vel Saeculi sub figvra CCCCXVIII
I don't know when I'll stop shouting these out. It's still a little bit fun for me, but I might quit after 666, and then mention the count again only if it reaches a new increment of 1000. If it does. Who knows?
But, I can pretty much say, with confidence, that even with only 400+ followers atm, I'm still reaching more of those followers than I used to reach on big social, and a lot of other people besides who also see things in boosted by others and in the federated feed on their instances without following me specifically. Way more people see what I'm posting now in the 'verse than ever did in the other places, even with orders of magnitude more people trying to follow along.
MidJourney & DALL-E
Finishing up the series from last week, I started new ones. I began a series for Bune from Goetia on Tuesday.
(26.) Bune or Bimé.—The Twenty-sixth Spirit is Buné (or Bim). He is a Strong, Great and Mighty Duke. He appeareth in the form of a Dragon with three heads, one like a Dog, one like a Gryphon, and one like a Man. He speaketh with a high and comely Voice. He changeth the Place of the Dead, and causeth the Spirits which be under him to gather together upon your Sepulchres. He giveth Riches unto a Man, and maketh him Wise and Eloquent. He giveth true Answers unto Demands. And he governeth 30 Legions of Spirits. His seal is this, unto the which he oweth obedience. Hath another seal (which is the first of these, but the last is the best).
Here's 4up grids with previews.
Then, on Thursday, I started a series for Princess of Wands from the Thoth Deck.
And, this morning I also created the entries in Hermeneuticon for Bune and Princess of Wands.
Almanac
Here's upcoming calendar and astronomical events, plus the daily Thelemic Tephilah practice for the coming week, December 9–December 16.
Calendar
Follow Calendar on the web, email, rss, and in the 'verse. And, if you have a current or upcoming event to share, add it to the Hermetic Library Calendar!
Astronomical
Geminids meteor shower, December 13–14
Third quarter moon, December 16
Thelemic Tephilah
Follow Thelemic Tephilah on the web, rss, and in the 'verse.
Zine
Follow Zine on the web, email, rss, and in the 'verse. And, if you something you've created to share, send it in to the Hermetic Library Zine!
Things to check out at Hermetic Library
And on the blog
Also, elsewhere