Don't open it, Pandora! You'll let the Internet out! Run!
First week of the new calendar year! Hope your festivities were … festive. For my part, I was just hanging out with the library cats, as one does. But, I was most excited for perihelion, when the earth is closest in its orbit to the sun.
Speaking of perihelion, I've wrapped an issue of Hermetic Library Zine for January 2023! With that, I've started collecting contents for an issue at aphelion in 6 months. I also took a break from creating images for Goetia and tarot this week, but kept posting from the previous week (except not entirely cold turkey because I did create a meme). This week I also welcome Trevor Blake's OVO 'zine as a new Reflection, a restored archive of a zine that fall off the Internet. And, after a lengthy hiatus, I posted new merch for Patrons and on the public shop!
Plus, there the usual weekly stuff like almanac, propaganda, memes, calendar, zine, updates, quotes, reviews, mail call, and more!
And, as always, I worked on various other things on website, blog, and more … Enjoy!
OVO
Help me welcome Trevor Blake's OVO 'zine to the library!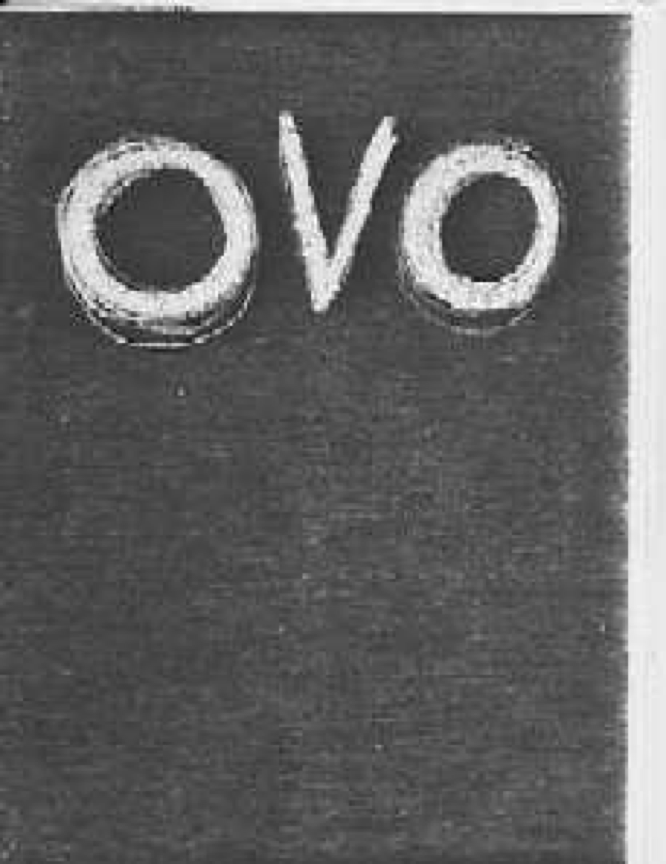 Trevor Blake's OVO 'zines were a collection of new works in the public domain that ran from 1987 until 2018, with a few gap years before the last few issues. This zine includes contributions from Hermetic Library Figure Hakim Bey and some others that may be familiar.
Trevor gave me permission to revive the lost archive, and to improve it with additional issues that were never included on the old pages, before they went away.
Still there's a few missing issues I haven't recovered yet, and so I'm on the hunt for the old digital files that anyone might have saved somewhere or the physical zines that someone has and might be willing to share with me. In fact, this week's mail call, which I talk about later, is one of these new old issues which I'll be adding to the archive as I go.
Currently, there's PDFs for most issues and SWX files, an old StarOffice format, which contain some of each issue, more or less. I'm still sussing out how I want go about it all, but I'm thinking that I want to at least have PDFs for the missing issues. Beyond that, I may, whilst searching for what's missing, also transcribe articles to regular pages so people can check out these zines at the library directly.
There is one final issue, OVO 22 Gone to Coventry, which, although also in the public domain, Trevor asked that I not make available digitally. I plan to honour that request, and won't add it to the archive. However, I'll still be looking for a physical version to check out, if I can find one!
At some point, I'm also planning on adding zine, issue and content information about these to The Serapeion Project.
Merch
This week, after a lengthy hiatus, I've added new merch for Patrons as perks on Patreon and for everyone in the public shop.
Here's a sneak peek at the new Patron merch.
This is the Unicursal KNOW WILL DARE KEEP SILENT Propaganda design on a poster. Become an ongoing Patron to help me keep going and in return you get all kinds of spiffy perks like this!
I've also added my Pandora and the Laptop design on a whole bunch of merch options over in the public shop.
Pandora and the Laptop is a reimagining of what the box really was. Don't open it, Pandora! You'll let the Internet out! Run!
Inspired by and remixed from the public domain painting Pandora's Box by Charles Edward Perugini (d. 1918).
This design appeared on tote and mini print merch for Patrons, but now it's all over a bunch of stuff for everybody. There's all kinds of apparel, stickers, magnets, buttons, shower curtains, and more!
It's been a while, so be sure to check out MERCH @ HRMTC for links to all the things on offer.
Almanac
Here's upcoming calendar and astronomical events, plus the daily Thelemic Tephilah practice for the coming week, January 6—January 13.
Calendar
Follow Calendar on the web, email, rss, and in the 'verse. And, if you have a current or upcoming event to share, add it to the Hermetic Library Calendar!
And, check out this upcoming event posted to the Calendar blog.
Astronomical
Full moon, January 6
Comet C/2022 E3 (ZTF) at perihelion, January 12 (and potentially very bright as it passes earth ~Feb 1, if it survives)
Thelemic Tephilah
Follow Thelemic Tephilah on the web, rss, and in the 'verse.
Zine
Follow Zine on the web, email, rss, and in the 'verse. And, if you something you've created to share, send it in to the Hermetic Library Zine!
This week Hermetic Library wrapped Hermetic Library Zine January 2023. You can also now download the complete ashcan ePub (no images). I'll be working on creating a pretty PDF, that will be available from Hermetic Library Digital Publications), or as a gratis download, along with all past publications, for Patrons with Digital perks.
I also started the tag for Hermetic Library Zine July 2023. You can download the current contents as an ashcan ePub (no images). Don't forget that in addition to the entire zine being available via RSS, so are each of the issues separately, if you want. Just paste the URL into your reader to autodiscover them, or find the links on the Zine issues page.
And, here's the first post for the new issue.
Things to check out at Hermetic Library
And on the blog
Also, elsewhere
Hey, MidJourney! Imagine John Mastodon giving a helping hand to Roy Batty, cyberpunk, Blade Runner, rain
Mail call
What's this that arrived at the Reading Room?